CUPCAKES STANDS & HOLDERS
CUPCAKES STANDS & HOLDERS
51423-46
•Made of high quality plastic, it's not easy to broken. Perfect for displaying cupcakes, wedding cakes, desserts, cookies and other treats •Holds up to 42 cake pops and cupcakes 21, provides a playful and functional way to serve. •The notches hold pops securely and allow space for fun designs. •Disassembles into 4 pieces that all fit together for easier cleaning and transport. •Made of BPA-Free plastic for long-lasting durability.
51423-45
Cupcake Holder Set - Mini Cake Stand - Fairy Dessert Display for Christmas, Wedding, Birthday, Party - Stainless Steel - 8 Cup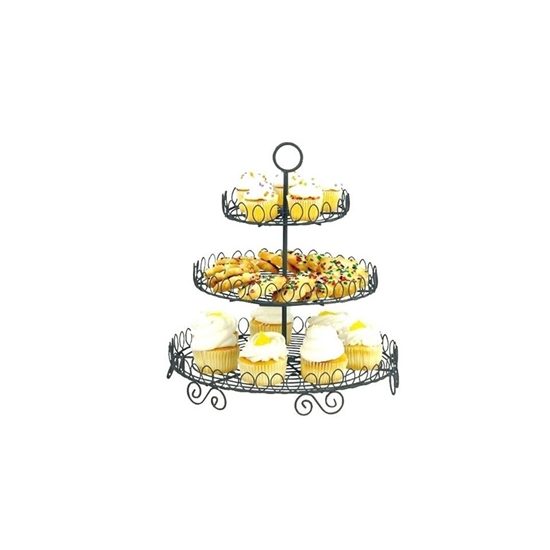 51423-47
•MATERIAL : made of strong food grade metal, the cake cupcake stand display holder is perfect for cake, cupcakes, pastry,dessert, fruits, bread and other types of treats.